So, I'm not big on posting pictures of myself. Not that I think I'm so important that someone might want to stalk me, but it's a little weird for me to blog a bunch of random crap and then put a face to it. However, I'm actually quite proud of my wedding and figured I would cleverly post some non-incriminating pictures from the big day. A few of you will be especially enamored with some of these (*ahem* Schneider Doodle, Pamster, RhoJo and Coree). Besides, most of my Xmas gifts involve wedding pictures, so you know. Happy holidays and all that crap.
Without further ado, may I present the highlights (and what some might consider lowlights) of the Mr. T-Sassy wedding (all but one of the following are courtesy of the amazing Clary Pfeiffer)…
Getting ready: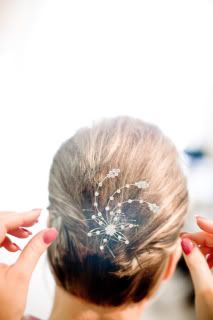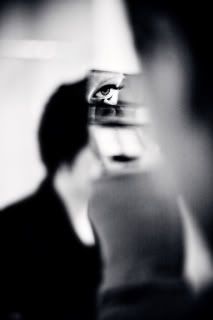 My amazing necklace, handmade by my fabulous sister: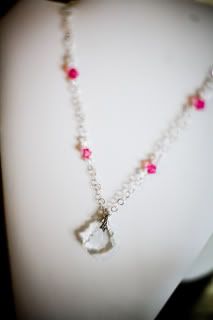 The unity candle – there is ribbon at the top of the tapers that you can't see – and it almost caused a fire during the ceremony. Ahhh, memories:
My flowers and vow pillow:
Superman!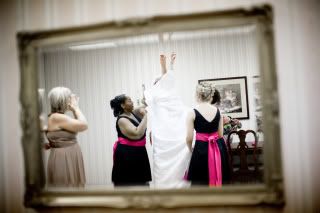 My best friend tying me up: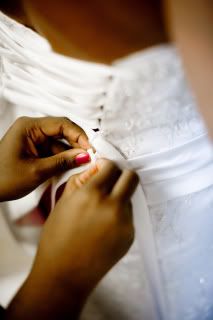 The church – I love this perspective shot: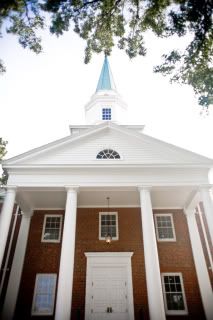 Finally married!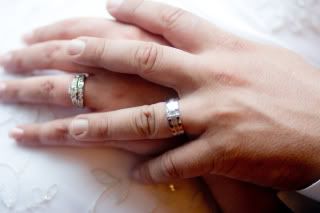 On to the fun reception details: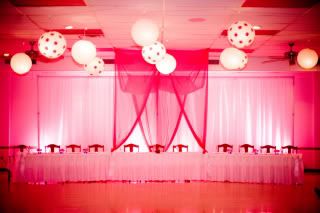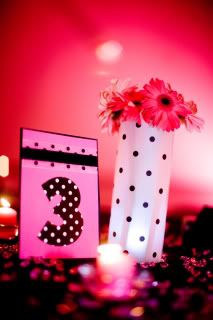 Yep, those are Smurfs on top of my cake: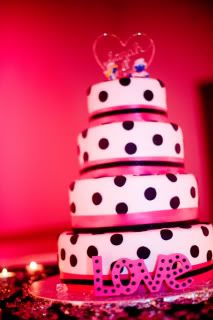 Cheers! This is a good shot of my wedding gift, one of two right hand rings: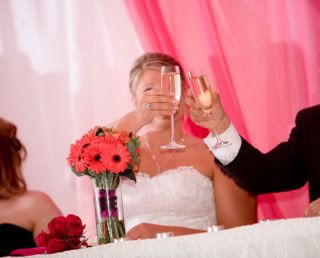 This picture is from Ame of Dickey Designs – my waist looks TEENY and I love it: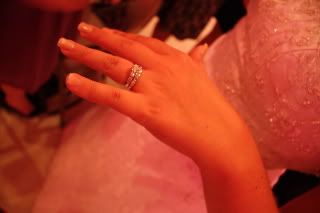 Our first dance – I ADORE this shot: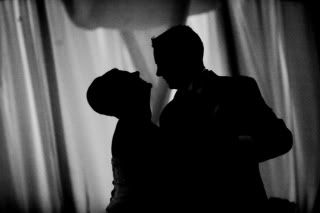 Party time! Here are some of my favorite dance shots from the night…and remember, full open bar: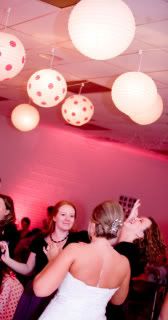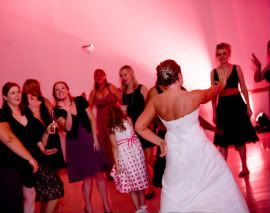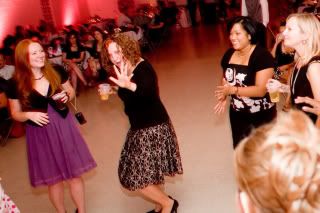 I know this happened more than once, but between the slippers and dress, I don't know how: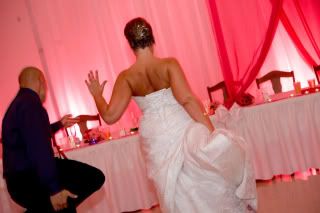 So there you have it. Lots of time-consuming details and mild breakdowns, but a gorgeous day with lots of happy memories to help offset the sad ones.
But if Mr. T ever divorces my ass, I will never, EVER get married again. Ever. Maybe I should start being nicer…
Nah. He knew what he was asking for when he proposed.