Holy crap, I survived…
Holy crap, I survived…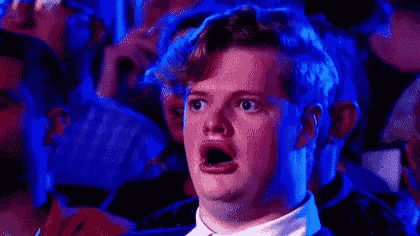 I MADE IT THROUGH OVERLOAD. The three hardest, most intense weeks of training I've ever experienced. 21 days without rest. And lucky for us, it was unseasonably hot here AND my A/C went out on day 13 and didn't come back until day 19, so it was extra miserable. Not only was the house HOT for trainer rides, we keep it around 62 degrees for sleeping, so even with a portable cooling unit, the bedroom was about 78-80 those nights, and sleeping wasn't really a regular thing.
But it's fixed now, so…
My leg cooperated for the most part, and even seemed to improve as the intensity increased. I'd say my 18 mile run Sunday was the least painful run I've had in recent months! The last 5 miles were a major struggle due to heat and exhaustion, but my legs held up like a champ! Yay, legs!!
The hands-down absolute WORST day was this past Saturday. I'm so, so lucky to have a coach who has built an amazing team of supportive athletes who want to help each other succeed, and going into the final push, Coach Sam organized a team training day in a notoriously hilly area of town…an area I have only ridden in once and was absolutely terrified of. So I had some major anxiety going into the day (hahaha, surprise! I had anxiety! Weird!), but I was determined not to let it shake me. I mean, really, I had no choice. This was happening and I really just had to accept it.
My coach had set us Louisville athletes up with riding partners to help us throughout the day, showing us the route and letting us know where tricky climbs, potholes and descents would be along the way. And one of my favorite humans rode SAG behind us, which kept traffic mostly clear of us all day – it was SUCH a peace of mind aspect for me, and I will thank Teresa until she wants to punch me in the face for saying thank you so much (hey, Teresa – THANK YOU THANK YOU THANK YOU THANK YOU).
Knowing we have our crews assigned, we headed out for the first of 4 loops (FOUR F&CKING GODD&MNED LOOPS). The day was still cool, the journey unknown and the time really flew for the most part. Except on those two mothereffing hills. You know, the ones we had to do FOUR F&CKING GODD&MNED times…
I digress. We looped back to our cars each time to refill liquids. It was getting hot, it was humid, and now we knew what awaited us. THREE MORE LOOPS? That felt impossible, but I wasn't crying yet, so I'd say things were OK heading out for loop two. We still had one of our coaches riding with us (hooray!!! Also so grateful for our other Teresa!!!), and my Teresa as SAG, so we headed back out.
By loop three, I was toast. Coach Teresa had already ridden all 112 miles with our teammate on Thursday, so the fact that she rode two loops with us was amazing. Coach Sam hopped in to ride with us and talked us through the 3rd loop, then released T from her SAG duties and drove behind us for the last loop. Luckily loop 4 cut out a hot blacktop section of the route, so it was slightly shorter…but no less painful as we tackled those two monsters one last time. And the whole time, all I could think was, "Holy sh&t, I still have to run. And then run again tomorrow. How the hell am I going to make it???"
We got back and packed up our bikes, doused ourselves in ice water again and shoved more ice in our kits. Our coach hopped on her bike to ride with us as we ran our own paces. I took off, convinced I'd be toast within a mile. Surprisingly, I ran the full route Coach planned out and felt pretty strong, heat aside. I've never been so happy to finish a workout IN MY LIFE. I was still dreading Sunday's long run, but Wildwood day was OVER.
I went home, showered, used my Air Relax compression boots, stretched and started eating anything salty I could get my hands on. During this last week of overload, I had lost my appetite. I was still eating because I was forcing myself to in order to fuel the workouts I had, but hadn't felt truly hungry in days. That disappeared and we headed out to grab a bite of dinner. By the time I got home, it was time to get my nutrition prepped for run day Sunday and hit the sack.
I woke up Sunday pleasantly surprised to find both legs feeling fairly loose and…dare I say…normal-ish! I packed up my nutrition and headed to meet my team. I had a friend training for a marathon who was hoping to join, but got sick, and my other running buddy was also under the weather, so I figured I'd be alone most of the 18 miles. But my LOU training teammate Stephanie and Coach Sam were with me the entire first loop, which was a nice distraction. Loop 1 was easy. Sam broke off to check on our other teammates who were out there somewhere, and Steph and I stayed together most of the second loop. By the end of the second, I was getting REALLY hot and really exhausted. As Steph and I headed out for the last loop, I knew we wouldn't stay together – she was holding steady and I was slowing down. Luckily, my amazing friend Carrie and her awesome husband John (who are both VERY familiar with the pains of IM training) surprised us and showed up on their bikes with smiles, ice and cold water! I was SO, SO HAPPY to see them and to have company as I struggled through the last 6 miles.
I'll tell you something…those last miles were such a mental struggle to get through. Without Carrie, John and regular dumps of ice water over my head, I never would have made it through that last loop. When my watch hit mile 18, it just didn't seem real. I was so tired, but I had just run the fastest (not saying much) 18 miles of my life. If I could do this with so much fatigue built up in my body, what am I capable of when I'm rested?? How did I survive these 3 torturous weeks?? How am I THREE WEEKS AWAY from racing a freaking IRONMAN???? WHO AM I?????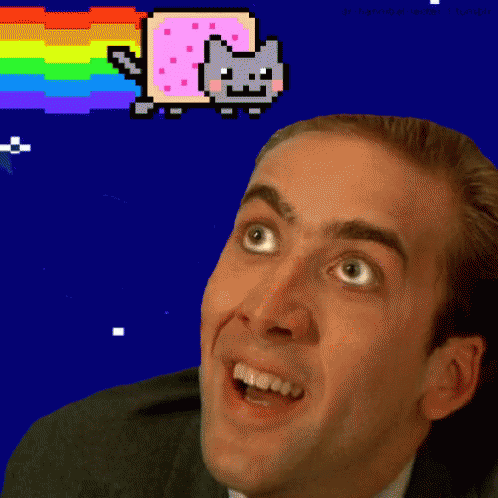 I've learned a lot about myself through this process. I'm capable of so much more than I give myself credit for, and at the same time, I still doubt myself just as much. This whole year, I was working hard to get promoted at work AND training full time for this race, and I just found out last week I got the promotion. And in less than 3 weeks, I'll be at the starting line of the biggest athletic challenge I've ever taken on in my life. Both of these things are huge, and both came with scary things that pushed me out of my comfort zone in a major way. My anxiety has been pushed in ways I never imagined possible. I've fought the negative voice in my head telling me I can't do these things. And yet, I still fight that voice every single day.
Truth be told, I'm shocked and amazed that I made it through training. I told myself at the beginning that if I can survive the training, I can survive the race. Now I've done the first part, and I am so scared – no, PETRIFIED – of race day. So many people. So much new stuff to experience. So much time using my body alone to propel me forward. So much time relying on my brain to not be a dick.
Every single day I question why I would put myself through this. I can train like nobody's business, but I have so much anxiety, it doesn't really make sense that I've chosen to be a triathlete and actually participate in races…I'm not made for that kind of pressure, but I continue to take it on, regret it and then feel super mega monster accomplishment when I cross the finish line. So I'm clinging to that moment, hoping the sheer joy of accomplishing something SO BIG, something that seemed SO IMPOSSIBLE is enough to get me through the anticipation and starting moments of race day.
But for now, I will celebrate each day that it's not race day yet. 🙂