Time flies when you're havi-zzzzzz….
Time flies when you're havi-zzzzzz….
Oh hi. It's day 10 of overload. Let's review the previous 9 days, shall we? Okay then…
DAY ONE:
Labor Day. Got to the pool when it opened, still nursing some hip flexor/leg issues and pulled a 4000m swim. Boom. Day one, done.

DAY TWO:
Leg felt OK on the morning run, but not great. Co-workers are getting used to me icing my lower extremities and doing weird stretches in my office. Nothing to see here, move along. Got home, knocked out a trainer ride, stretched and iced again. Boom. Day two, done.

DAY THREE:
I was DREADING this swim. Anything called a "money maker" is gonna hurt. I had to pull the entire workout again, but managed to descend my two 1600s (barely) and checked my longest pool swim yet off the list (4200m). Now I've done more than race distance twice! I pulled them both, so I still worry a little, but I know my arms have the distance in them. Since my leg is being a jerk, no strength training for me, which is sad. So I went home and did the myrtl routine along with stretches and core work. Boom. Day three, done.

DAY FOUR:
Really starting to dread the training weekend in Louisville. Like, getting seriously scared. But I did my best to put it out of my mind, which means I obsessed over it all damn day. Morning run was average, evening trainer ride was good. Finished watching Beauty & the Beast on BluRay (I had started it on the bike Tuesday after buying myself 2 movies for hell weeks – this and Hocus Pocus!), iced and stretched, started packing gear and clothes and majorly freaking out about the weekend trip. Less boom, more whew…day four, done.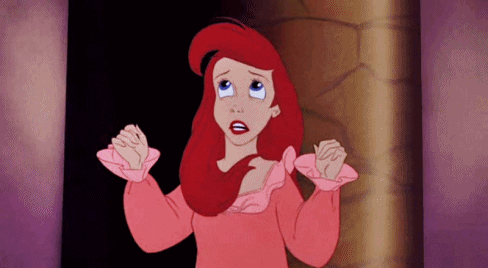 DAY FIVE:
I adore my Friday morning swims. Got to see T and some other teammates, there's zero stress to get a lane, you just show up, do work and go. It's the least anxiety-inducing swim of the week and I love it. Oh, and it's shorter, so there's that. I even got to swim a bit of it instead of all pull. If my leg wasn't a giant butthole, I would have another hour on the bike, but we've opted to cut that back while things heal as best they can…so all that was left from here was to freak out about packing my stuff up and getting to Louisville. I took Vader to a friend's house (he didn't appreciate that), I packed sandwiches for dinner so we wouldn't have to stop for dinner, made both breakfast smoothies I'd need for the weekend, made sure I had all my gear and was MAJORLY relieved when Tim came home from work early. He's pretty much the best, if I haven't mentioned that recently. We got stuff loaded and headed out. Anxiety about the next day's ride just kept building. I wasn't just nervous…I was terrified. My head ached from the fear. There's an hour time change going into Louisville, so we lost an hour, but arrived by 8:15 local time. I tried to go to bed by 9:30 knowing I had to be up early, leaving Tim to be bored on his own. Kind of the theme for his entire weekend. Again, he's the best. So day five done, no biggie AND holy shit what am I doing…

DAY SIX: LOUISVILLE COURSE RIDE
Oh sh*t. It's here. Apparently this is happening. We're doing this. What the hell was I thinking? Tim drove me to meet Emily and Stephanie at our meeting spot out on the course. I opted to skip the beginning of the route due to safety concerns, which later turned out to be a good plan as we had quite a few unsettling encounters with drivers throughout the day. The sun was still rising as we began, and quite a few strangers showed up and joined us…it seemed like they were going to follow my lead, which was a terrible idea and I wasn't a fan. Luckily after the first hill, most of them took off, so we just had one new friend who was quiet and kind and rather reassuring. The first loop flew by. We didn't push pace as we weren't sure of all the turns, but we had no problem negotiating the hills. We found a few big bumps at the bottom of descents that rattled us (literally rattled the chews right out of my aero bottle bento), but we knew where to find them on loop two. Tim, our hero, met us where special needs will be on race day with our refill supplies and watched our bikes as we hit the restrooms, and we were off for loop two. We attempted to see more of 42 after the second loop, but traffic was horrid and horrifying. Steph dropped her chain on a busy hill, and once we regrouped, we decided to turn back and get off 42. My anxiety was PEAKED. I was panicking, which makes climbing hills hard because I was near hyperventilation status. I tried to calm myself and was so grateful when we turned off the main road. Except we unknowingly turned onto the part of the course they removed due to the dangerous hills on the out and back…let me just say, thank GLOB they took those hills off because they were BEASTS. We still managed to navigate them, so I'd say we're ready, but man…scary descent, big, long climb…glad race day won't be THAT bad. We had ridden 94 miles in 6 hours, so I called it a day and headed out for my T-run. SO HAPPY IT WAS OVER!!!! HALLELUJAH, DAY SIX, DONE!!!!!!

DAY SEVEN:
Since we were already in Louisville, I had found out where there was park access to an amazing paved trail that was 19 miles long. I wanted to eat brunch at this one restaurant before heading home (BREAKFAST NACHOS!!!!!!!), and still had grocery shoppping, laundry and food prep to do, so the girls agreed to meet to run at 6AM (keep in mind, that's 5AM here, so we were up EARLY). The sun doesn't come up until 7ish, so the first hour was fairly dark and we struggled to find the connection from the park to the main loop, but Emily found a map and we were on our way. My leg totally behaved and I had a really amazing run. The scenery is just gorgeous in Kentucky, and the time really flew by. 2:45 felt like nothing. There was one long climb that zapped some of my energy during the tempo interval, so I didn't quite get as far as I wanted, but given the long, hilly ride the day before and how I felt I could keep going, I was super happy with the run. And the nachos were totally worth it. Feeling awesome. Day seven, WEEK ONE, done.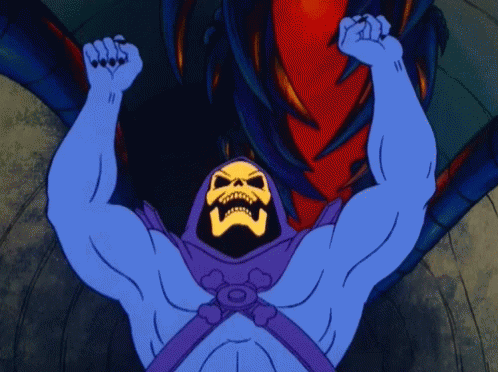 DAY EIGHT: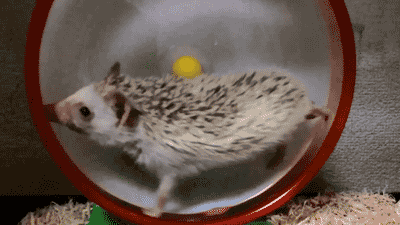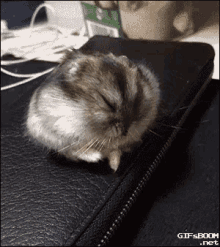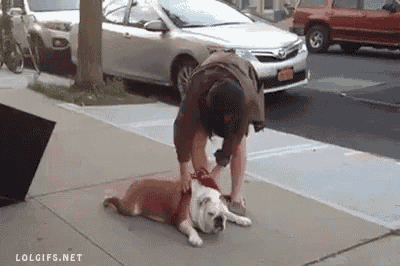 4:30 is so early. I'm so tired. Long swim felt like it took forever. Added a bit more swim in with the pull, but holy cripes, it was slow as hell. I was so tired on the drive home from my chiro appointment that it was like I was drunk. Exhaustion hit me hard. Tired, but day 8, done.

DAY NINE:
My run. My bike.

My soul.

Actually, the workouts were fine. I was productive at work, but really hit the wall by the time I was done with my bike workout. Like, not even Hocus Pocus made me feel better. But Tim was there to feed me and I went to bed way early again, so day eight, done.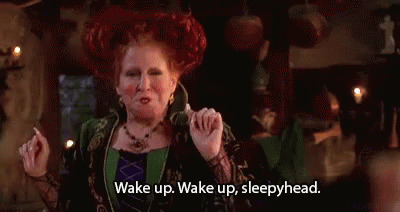 DAY TEN:
That's today. Up at 4:30 again to get to the pool right when it opens to knock out my long swim before work. I am so slow in the water. Today was better, and I'm really just now starting to feel tired. I just have myrtl + stretching + core left for the day, and it's our 9 year wedding anniversary, so I'm hoping to enjoy a nice dinner out and then another early bedtime. I'm hanging in there, I'm getting through. In some ways, it's not as hard as I expected…and in other ways, I'm even more tired than I ever dreamed I would be. So, day ten isn't quite done, but in honor of my swim…

I'm tired. My leg isn't 100%, but I'm getting through and confident it'll heal by race day as long as I'm smart and listen to my experts as I go. I miss strength training and my gym buddies. I am not happy with my body composition going into the race, but I can't cut calories any longer without compromising training, so it is what it is. I'm still not convinced I can do this. I'm more terrified than ever of race day, and just can't seem to get excited. But I know I can finish this training, and in a sick way, I enjoy the onslaught of nonstop workouts. I miss my rest day, but look forward to taper even more. I'm not quite halfway through the major suck, but I will ride the struggle bus all the way through and make it to the other side.
Or die trying.
Just kidding, Grandma. There's no dying. I promise.
Just lots of sleeping…and eating…and maybe sleep eating…