Archive for the 'General Ramblings' Category
This happened today on Facebook.
So then I made this happen:
I see her point in general, but for HER to make this statement is mind blowing. Yes, the media needs to tone back its focus on the female form and focus more on the true accomplishments of women. According to government studies, women are still paid less than men holding the same position. I've seen a few sources cite that a cause of  this is that women have fewer years of experience since they take time off for motherhood – so what does that mean for women who choose not to have children? We are held to a standard that doesn't apply. We also pay more for health insurance during key childbearing years, so again, those women who make the choice to not procreate cannot affect the standard to which we are held and for which we pay.
But that's not really the point of my rant today. I'm just blown away by the audacity of this woman who has made MILLIONS promoting her own unrealistic body image to then want to turn around and claim injury from the media focusing on her weight. I say good for the media for attempting to show that being so thin seems unhealthy and unrealistic. In a world obsessed with appearance, especially an appearance so unattainable for those with fulltime jobs that don't include hours at the gym each day, I am glad to hear the media critique someone rationally.
It's not like the media reported on a speech by the First Lady at a charitable event and chose to focus the report on her weight.
Newsflash, Bethenny – you promote SkinnyGirl. You developed SkinnyGirl. You are SkinnyGirl. It is laughable that you expect people not to judge your skinniness. Get over it.
Shove a vegan cheeseburger in your face (see? I'm promoting healthy eating!) and then we'll talk about real issues concerning women in media.
Yesterday marked the fourth anniversary of Grandma V's passing.
I can say honestly that I've been dealing a bit better with it. But yesterday I was angry. I was just so pissed off all day. I didn't cry, I just tried to ignore the world and snapped at anyone who tried to talk to me. I resented everything, hated everything.
Then today I woke up and couldn't stop crying. Probably not my best idea to write this at my desk, but I need to. I miss her. It's not fair that she had to live out her remaining years in a nursing home, without her favorite chair or her dog, Penny. It's not fair that she was sick and confined to a wheelchair for so long.
It's not fair that I didn't give up more of my time to visit with her. A few hours on Saturdays? What the fuck was I thinking? She meant so much more than that to me, and I took her for granted. Now I regret that every single day.
If I go visit her now, I'm visiting a piece of stone that looks identical to the thousands of pieces of stone around it, just with her name on it. No indication of the vivacious women it honors. No sign of the life she lived and the joy she brought every single person who met her. Not an ounce of the warmth she emanated and shared. Just stark stone, engraved with stark text that poorly communicates how truly beloved she will always be.
You don't look at that stone and see the beautiful cross stitching she loved to do while her eyes allowed her to. You don't see the attitude and sass she'd give you if you smarted off. You don't see the spark in her eye that was there until she fell asleep for the last time.
It's an underwhelming piece of rock, that headstone. It disappoints. It's infuriating. I hate that stone and everything it fails to represent.
But I love her.
I am lucky for the years I had with her. I am lucky for the days at her house, running around with fly swatters and wearing dish towels as capes, pretending to be She-Ra with my sister. I am lucky for what I thought were boring times that I now cherish, watching Antiques Roadshow or Bob Ross on PBS as she cross stitched in her favorite chair.
I am lucky for the nicknames she gave us, Pumpkin and Munchkin. I am lucky for the times she made hilariously inappropriate comments too loudly in public, and for the times she tormented my sister by yelling date offers out the car window as my sister drove past the cart boys at Target. I am lucky for all of the beautiful memories and happy times I shared with her and my family.
I am sad. I will always be sad. Some days will be worse than others. But I will forever be grateful that I was lucky enough to have her as my grandma, and that I'm lucky enough to be able to take solace in the wonderful family she left behind.
Love you, Grandma. Give 'em hell.
Not an effective use of a blog, I know. What can I say? Life is busy and last year, well, it kinda sucked. So why bring everyone down?
Things are looking up now and I miss my blog. I miss writing for fun. I write for work, which can definitely be fun, but it's not the same. I want to write about things I like. Unicorns. My dog. My evil cat. My awesome couch. Searching for vintage furniture and the escapades that go with it. I have lots of updates to share and stories to tell, so stay tuned.
Want a quick life recap? Well, you're getting one anyway.
I recovered from my plantar fasciitis flair-up, started training again for my first real outdoor tri. Over Labor Day weekend, on a 102-degree day, I completed my first Olympic-distance triathlon. It wasn't pretty, it wasn't fast, but it…was. And that is something to be proud of. I'll post about it in more detail soon.
After the tri, I never quite recovered the way I'd hoped. My knee was acting up, so instead of registering for a half marathon, I started PT. Bummer. It helped, but I got depressed about losing my fitness and gaining weight, and kind of went off the grid for a while. Suffice it to say, all the hard work I did losing weight has been lost and I'm back at square one. Such is life.
Lots of big shifts at work made me feel like a crazy person on top of a lot of personal stuff that was going on, so going off the grid was my way of dealing. I started seeing a therapist, which helped, until insurance changes forced me to stop seeing her. That shiz is expensive! So now I'm dealing with things my way, which luckily includes getting back to the gym.
I have pink hair.
I still like unicorns. A lot.
I made an impulse purchase at an antique shop and now have a 1958 white and fuchsia couch in my still-green living room. Once I pick my shade of grey, we will paint the living room and I will show you pictures.
This single impulse purchase turned into a quest for the perfect mid-century modern hutch, which then made me want a metal kitchen cabinet, etc. I'll tell you about those adventures and hopefully share the restoration process as we refinish the cabinet we finally found last month.
We painted the kitchen teal. And it's awesome.
Teddy is cuter than ever.
The cat's still an ass.
I still miss my grandma every single day. Sometimes the sadness is unbearable, but I'm coping much better.
I still hate cleaning.
I bake things. I just posted some photos on my baking blog. Check 'em out.
That's about all for now. More to come, hopefully sooner than later.
Oh, yeah, can't forget this.
DISCLAIMER: I wrote this last night while drinking a few bottles of wine. I feel the need to go back and edit, but I won't. Just consider yourself warned.
I have no idea what I intend to write. Other than this: my feet smell REALLY bad. I just took off my shoes and HOLY BALLS! I think I need to Febreeze those bad boys. Whew!
I stopped at the liquor store down the street from my house on my way home from work. It's been an incredibly stressful few weeks, with impossible deadlines that my amazing coworkers and I still manage to hit somehow, but geez. It's taking a toll on my sanity. So I stopped for a bottle of wine or two, and walked out with three. Trust me, I deserve every one of them.
The guy who works there is a middle-aged guy with a Middle-Eastern accent and he ALWAYS compliments me. Today (I'm decked out in my brand new She-Ra t-shirt and old She-Ra trucker hat that eats my head), he told me my ID picture was cute (see previous parenthetical statement for why he checked my ID) and that my hat is too big. Then he said I have far too cute of a face to be wearing a hat that covers it.
First of all, I have three bottles of wine. That means a couple of things. 1) I will be self-soothing soon. 2) I probably really needed to hear that. But most importantly, 3) you've already made the sale. No need to kiss my oversized ass.
Then I got in my car and realized that his sales tactic works, because Walgreens has started selling liquor again and I still stopped at his shop instead of the Walgreens next door. And probably will again and again. So you win, Liquor Store Guy. Keep lying and making me feel better about myself and you'll continue to earn my boozey biz. As Chucky Sheen would say, "WINNING!"
Want to know more about my stinky foot? Lucky you, I'm in a mood to bitch about it.
Last time I wrote about my running, I was worried about my knee. Turns out I had bigger issues. My occasional foot pain was growing less and less "occasional" and leaving me gimptastic for days after a run. And just walking around was getting a touch uncomfortable at times.
It wasn't until a few weeks after the half marathon that I was in enough pain to do something about it, and I went to a foot doctor recommended by a fellow runner (the awesome breast-cancer's-ass-kicking, dissertation-writing, marathon-running, smart-as-shit cousin-in-law Dianna). After weeks of taping and stretching, with fracture-free xrays, the pain was still intense. I got up to 14 miles in training for the full marathon (New Orleans Rock 'n Roll) with the equally amazing, awesome, ass-kicking Teresa, but realized I was not only holding her back but potentially causing real harm to my foot. So I stopped running.
I was also put in a stylish boot:
I wore that damn thing for about 8 weeks, making training non-existent. I recently weaned out of the boot into custom-made orthotic inserts, so now I have to wear tennis shoes every single effing day. And you know what? MY FOOT STILL HURTS.
Yes, I'm bad at remembering to do my stretches. But you would think there HAS to be a way to cure a "wicked case of plantar fasciitis" (direct quote from the foot doc when he far-too-enthusiastically reviewed my MRI scans) and get me back to a point where I can at LEAST walk around my office without limping. But no. The only additional thing I can do, as I learned today, is go in for regular shots to relieve the effing pain while the stretching and resting do their jobs to heal the mad inflammation, bone contusion and fluid build up. Awesome.
Add that to the residual neck and head pain from the accident and it seems like triathlon season is just not going to happen for me this year.
Add THAT to the fact that my OBGYN nurse practitioner told me I may need surgery again for my endometriosis because the insurance company refuses to let a 29 year old woman decide for herself that she never wants babies and therefore doesn't need all the lady bits that are causing excruciating pain and you have one depressed me.
Add all of that to my ridiculous workload and additional personal issues and you get a girl who REALLY deserves three bottles of wine.
So that's where I am tonight. What's new with you?
Can you hear me, blogosphere? I know, it's been incredibly quiet around here for a while. Lots going on, and in an attempt to not be so negative, I've avoided posting much.
But I miss blogging. A lot. Will you have me back?
I'm assuming you said yes. So, thanks! Here's a quick recap of my life lately to get current, and we can go from there. Ease our way back in.
Running: Nonexistent. I developed a really severe case of plantar fasciitis about a month and half after the half marathon (which went REALLY well, by the way – definitely a PR, and I beat my goal of 2:45…lay off, I'm a slow runner). I ran the half, then a 5K and 2 10Ks in the following weekends, which in hindsight was far too much. Then Teresa and I jumped back into training for a full marathon, but when we reached 14 miles, I was experiencing so much pain that it was a nightmare. Each run left me practically crippled with pain for days after, and I finally caved and went to a foot specialist. I was in a really fancy boot for a while, and am now in tennis shoes every day with custom orthotic inserts. Still having pain, still not released for impact activities.
Triathlon training: Also on hold. I would like to be at least bike and swim training, but I was rear ended the Friday before last and am still recovering from a bad case of whiplash. Once I can turn my head fully, I intend to return to the pool and bike in full force. Looking forward to it!
Weight loss: That should read weight gain. Barf. I've gained back quite a bit of weight due to the injury, long work hours and me not even attempting to control what goes in my mouth. I'm really anxious to get back on the fit train, so I joined Weight Watchers officially for the first time. Now I just need to get out of work on time to get to meetings.
Work: As mentioned, hours have been insane. I can't believe I've been here for over a year now! I love it so much. The long hours can be stressful, and the projects can be frustrating (whose aren't??), but the people are incredible and make every day at least a little fun. I've even been PROMOTED! Woohoo all around. This part of my life really couldn't get much better.
Miscellaneous: Teddy is still an absolute doll and the cat is still a jackass. I also recently won a bet with Mr. T and won the right to shave the cat. Once the weather gets nice, that little fuzzy asshole better watch out.
Well, that is probably a really crappy recap, but it is what it is. Don't worry, there are good things to look forward to, including a full rant about my recent car accident (which is totally bizarre-o), a tribute to unicorns and, of course, lots of self-deprecating humor. But for now, enjoy these excellent finds from the good ol' interwebs.
Talk to you soon!
By the time I got to work this morning, I had already put in 50 hours this week. I'm wiped and things have just been insane the last few weeks, so I apologize for my lack of posting.
Not much has been going on, really. Except that I've gotten fatter again thanks to my long hours and crappy eating habits. And I'm debating on whether I should drop out of the October half marathon, or just deal with my knee pain until then and then go see a surgeon. I had surgery on my right knee about 5 years ago and I can tell the same issues are happening with my left, so I'll need surgery at some point. Now is just a matter of deciding if I want one last running hurrah or if I should throw in the towel now.
I lean toward one last hurrah. Because I'm stubborn and don't want to quit.
But my knee does not feel like a happy knee. I work in the attic (third floor) of our building and often have to visit the basement, and those trips have been far less pleasant over the last two weeks. Not a good sign.
Here's the thing. I can't even say that I really like running…I like the sense of accomplishment I feel when I complete a good distance, but I don't like the actual running. I'd rather do strength training and cardio in my basement. But damn it, I signed up for this half and I WANT TO FINISH IT.
But I also don't want to cause damage that will prevent me from doing the activities I do love, like playing volleyball.
So what's a girl to do? What would you do? What would Brian Boitano do?
Seriously, I'd love some opinions from the blogosphere. Here are your presents for helping me:
My favorite thing from this week (thanks, Kenz!):
Just ask Mr. T. I spend a LOT of my time (not alot, a [space] lot) bemoaning the monstrosity that is local advertising. Sometimes national advertising, but local budgets and lack of creativity really make local advertising painful.
But then, every once in a great while, something magical happens.
No, not GOOD local marketing, but so-ridiculous-I-can't-believe-clients-like-this-exist, what-were-they-thinking marketing. Therefore, I give you this – a new area towing company, and perhaps one of funniest, and simultaneously hideous, bit of local marketing I've seen in a long while…are you ready?
Yep. There's no tow like a camel tow. Even better, there's no tow like a camel tow in Comic Sans.
I wholeheartedly believe that the creator of Comic Sans should be publicly flogged, tarred and feathered, then chased by rabid possums through a field of stinging nettles while being serenaded by Bono and stung by prehistoric wasps, finally falling off a cliff into a field of dirty hippies who then make indoctrinate him and force him to live as they do…after they holistically nurse him back to health, of c0urse.
However, if there were ever to be a company worthy of this horrendous font, Camel Tow is that company.
You are welcome.
[From Hyperbole and a Half]
I changed my theme…I'll need to work on photo sizing from here on out, but I'm not fixing old posts. You know, that whole lazy thing.
Anyway, it's much more in line with the Sarah Gone Wild theme and I'm a fan. Hope you like the new sass. If not, well, frankly, I don't really care. I mean, I love you, but I'm selfish and I don't want to change for you. You'll just have to accept me as I am, or this really isn't going to work out.
Gotta go, it's beer thirty.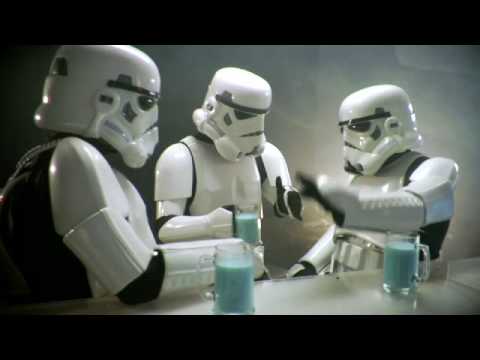 I'm not an Internet whiz or anything, but I prefer to host my own blogs and maintain them myself as much as possible. For months and months, every time I log in to this blog to write or delete spam comments, I see "WordPress x.x.x is now available. Please update now."
Every now and then, I click to update and look at the process…and immediately close out and begrudgingly decide I'll deal with an outdated version instead of attempting to update manually (which is what you have to do if you host your own URL). The process includes creating a backup (which I should do anyway, but you know, I'm lazy and shit), and accessing the source files to upload new PHP file versions and all that jazz. It seemed complicated, so I ignored it.
Until yesterday. I've finally gotten back to working on more web projects and talking about code and all sorts of fun, nerdy stuff, so I was totally in the mood to make this update my bitch.
And I did.  I now have the most recent WordPress version. You probably can't tell (at least, I hope you can't tell…please let me know if anything is wonky – you'll totally be bursting my "I'm so smart" bubble, but that's your guilt to deal with). But I'm pretty satisfied with my skills.
I also finally got my Google Analytics restarted on this site – it was set up through an account at my old job, which was then closed out, so I hadn't gotten around to setting it up again. But now, another check. I'm excited to see the reports again, because I love seeing what search phrases bring people here. Highly entertaining stuff. Plus, I geek out over SEO stuff.
So take that, version 3.0. I'm sure 3.0.1 will be released tomorrow like a huge fuck you from WordPress, but until then, I shall wallow in the glow of the satisfaction the comes from my nerdy DIY blog skillz. I'm like the mother fucking unicorn of bloggers right now. Call me the Blogicorn. WordPress is my bitch. Say my name! Say it!
Spank you very much.
In case I didn't mention…when I came home from the Twilight/New Moon/Eclipse triple feature/midnight showing…this was in my living room:
Yep, my amazing husband made this happen. His brother had to go to Arkansas for a work trip, so T asked him to stop by and pick up my bike. IT'S MY BIKE!!! I REALLY OWN HER!!!
Now, just to be clear, it's VERY disorienting to walk into your home at 3:30 AM after sitting in a dark theater for close to seven hours and see this. I walked in, saw the bike, looked behind me like there would be someone punking me or something and thought, "Whaaaa…? This looks like the bike from Arkansas but it can't be the bike from Arkansas because this is Missouri and T worked all day and antique bike fairies aren't real…OR ARE THEY????"
Then I examined her more closely and decided she was definitely my Arkansas beauty and promptly went to the bedroom, woke up T and asked him how a bike from Arkansas wound up in our living room. He sleepily explained, I kissed him and immediately got on Facebook to share the news. I mean, it was 3:30 AM and I had to tell someone, but it would be rude to call anyone…so thank jeebus for social media!
For the record, I still think antique bike fairies are real. They just happen to be middle-aged men on business trips.
Now I need to prepare for a conference call. Happy Friday, my pretty little fairies!
Or both, whatever.
This past weekend, we went to Henderson/Mountain Home, Arkansas for a "family reunion" on T's side. Actually, it was a surprise 90th birthday party for T's grandma and grandpa, who both turn 90 within a month of each other. First, the highlight and reason we were there, T's freaking adorable grandparents, Tony and Vivian:
Aren't they so cute? Funny story: Tony still pats Vivian on the ass – he's a P.I.M.P. The last time they stayed at T's aunt's house, when they were leaving, Tony said, "You might want to change the sheets. I got lucky this weekend!" To which Vivian replied, "Anthony Cletus! Nothing happened!" He just laughed and winked. Here's a shot of Tony in action:
Vivian CRIED when she got out of the car – she had no clue that half the people who were there were even coming. She cried when she opened her cards (she started when she opened ours and saw the money inside – I was relieved she was crying about the gift and not the card because it had prairie dogs on the front and inside said, "Do I smell old people?"). Damn it, I hate it when old people cry! Not fair. Look at that face!
Anyway, those are all the pics you're getting because I didn't remember to take any. These were from T's dad. Now on to the funny stuff:
Driving down, we passed through Licking, MO. If that's not funny enough on its own, one of the first businesses we saw was Licking Self Storage. I didn't know storage was required for that, but more power to ya.
Did you know that Houston, MO is in Texas County? I didn't realize Missouri had such an inferiority complex.
While at the Mountain Home Walmart, I decided to grab some iced coffees from Mickey D's (I figured it had to be better than the hotel's swill). While standing there, waiting for my order, a voice whispers in my ear, "I like to see a woman in a dress." I looked around and saw a creepy old man walking away. He turned and winked. I chuckled uncomfortably…
Leaving said Walmart, we approached my car to see a toothless old fellow standing behind it, staring at it like it was an alien visitor…he saw us walk up, jumped a little and smiled. "Is this your car?" he asked. "Yep! Sure is!" I replied. He squinted at it once more, muttered, "Scion…" and walked away.
When T's grandpa was walking around the party, he stopped and looked at me and said, "Look at that broad! What are you doing later?" I laughed (how could you not???) and said, "I don't know, you might want to ask T." To which Tony replied, "Well, do you want to ask him or do you want to have fun?" Wink. He was quite a character.
We spent some time at the hotel pool and hot tub Saturday night. That is, until one of the girls disrobed her two year old daughter and let her climb into the hot tub, buck-ass nekkid. I immediately left the water and did not return. No diaper, no deal. This isn't grammy's house, put some goddamn clothes on that kid.
T's sister met a cowboy at the pool and we had a drink with him and his friends. Later, T's sister told us we missed all the times they said, "I was talkin' to your kin earlier…" Kin. Wow. I reckon they don't go to the big city much.
On the way home Sunday, we stopped at a cute town to go antique shopping. I found a cool vintage corkscrew, a wood-bound cocktail recipe book and an awesome metal cake pan/storage thing…but what I DIDN'T buy and am now regretting 1000% was a vintage Schwinn bike. It was purple and gorgeous. A little bit of rust and a few fender dings, but that's to be expected. I didn't buy it and now I'm totally kicking myself. I want that bike. I need that bike. I have to own that bike!!! I see a long drive in my future…
It was an interesting weekend, to say the least, but it was also relaxing and enjoyable. Thanks to the Reverend and missus for watching our sweet Teddy for us…you may be getting to see him soon, if that bike doesn't get out of my head soon. This isn't it, but it looked like this:
Oh, how I love thee. WHY DIDN'T I BUY YOU????
One more note…IT'S ALMOST HERE!!!!!!